Beer Necessities Merchandise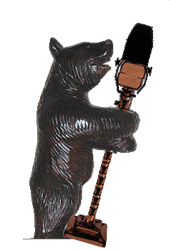 Karel's Confidential Comedy Compilation
Volume 1 "Introducing Comedy"

features Karel introducing 18 of the most famous comedians who have performed in Paris
over the past 20 years.
To see who they are watch the teasers.

Volume 2
"Big Laughs Small Crowds "


The first comedy compilation costs 10€ and it will be sent to you as mp3 files
that we recommend you listen to in the intended order.
Subsequent compilations will cost just 5€
There are now three volumes available featuring over 40 great stand-ups
uniquely caught in their acts here in Paris.
Historic and histrionic stuff.
To buy them email me at karel@anythingmatters.com

Volume 3
"Sinatra, The Butlers & Milkmaids "