Beer Necessities Merchandise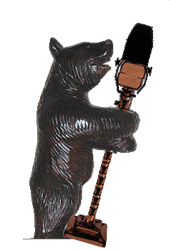 Karel's Concert Compilation
Volume 1
"Bob On The Tracks"
features13 songs by Bob Dylan performed live by musicians who have played
in the Hotel du Nord, The Sound Gallery, La Java and the Rochefort en Accords Festival.
Amongst those giving us their takes on key Dylan songs are
Chris Smither, Peter Case, Rex Foster, David Ogilvy, Stacey Earle etc.

View the teaser.



The first compilation costs 15€ and it will be sent to you as mp3 files
Subsequent compilations will cost 10€.
At present Volume 1 is available and soon there will be Volume 2
"Versions" where visiting songwriters sing, often unexpected, songs by other writers.
email me at karel@anythingmatters.com