Laughing Matters In Milan
presents the Irishman from Oz
Jimeoin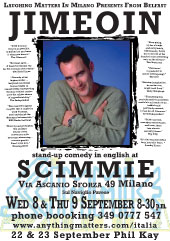 Two nights!!
wednesday 8 & thursday 9 september 2004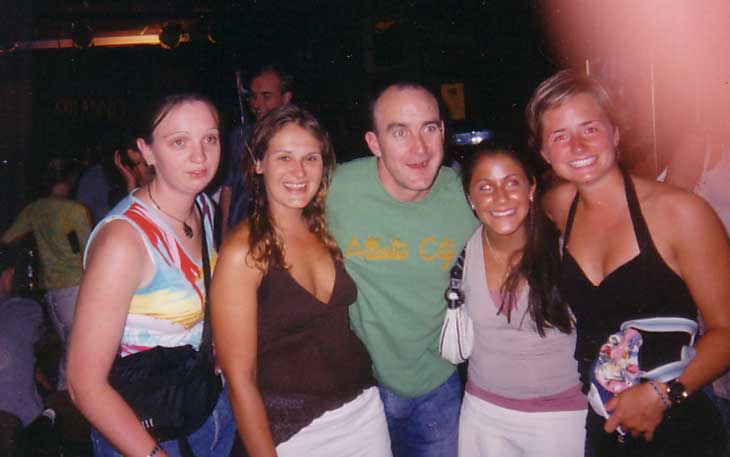 Born in Belfast, big in Brisbane (HUGE in Australia Jimeoin,
is one of the hottest stand-up comics on Australia's live and television circuits.
A prolific writer with an exceptional audience rapport, he is known and loved
for his brilliantly funny wit and charming observations on the absurdities of every day life.
Jimeoin's frequent national tours across Australia, playing to large theatre audiences and cabarets have proven immensely successful. Generally selling out in advance, with additional sessions given at many venues, including the MELBOURNE INTERNATIONAL COMEDY FESTIVAL.
His Italian debut will come at the end of an extended run at the Edinburgh Fringe Festival and shortly before the premiere of his new move "The Extra."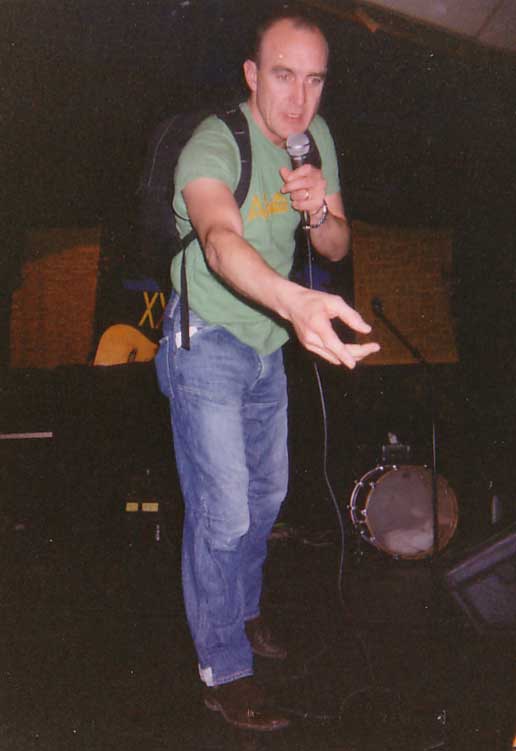 ---