Shows started at the HdN in November 1997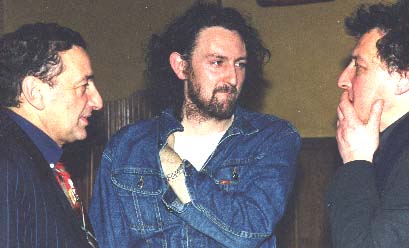 Phil Kay
maybe we should do this again sometime ?

---

---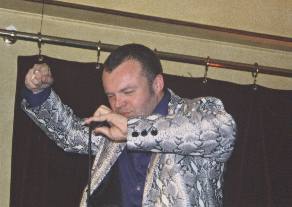 Graham Norton
these days he can afford trousers to match the jacket
---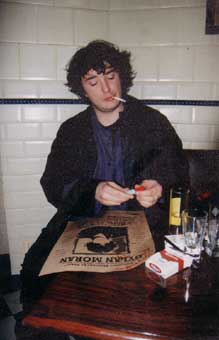 Dylan Moran
next stop Le Patache
---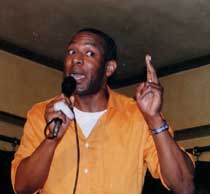 Felix Dexter
finger it out for yourself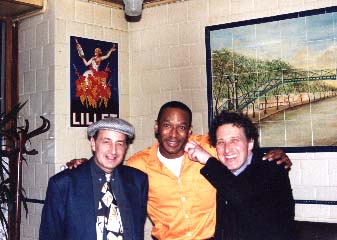 ---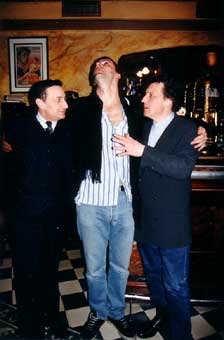 Boothby Graffoe
heartfelt thanks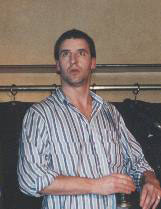 ---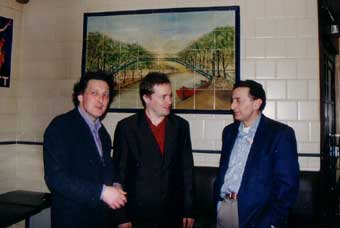 Ardal O'Hanlon
before Telerama shot him by the canal
---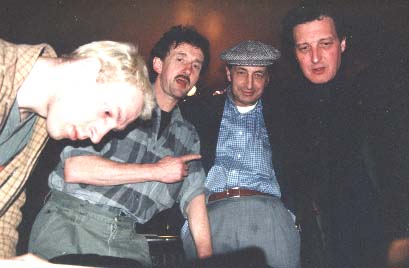 Trevor Crook & Adam Bloom in Paris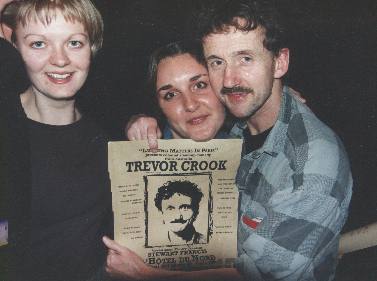 ---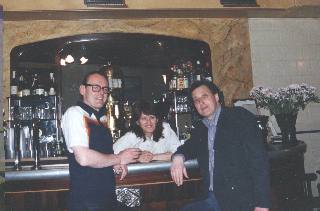 Sean (opposite) Lock
Aline holds down the fort
---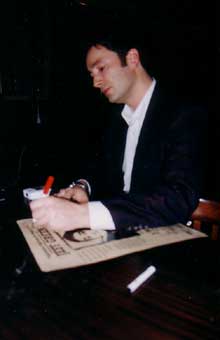 Jeff Green
signs on
---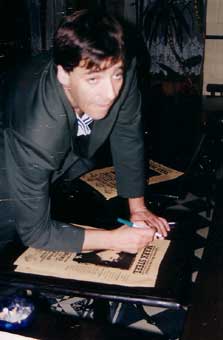 Mark Steel
signing off
---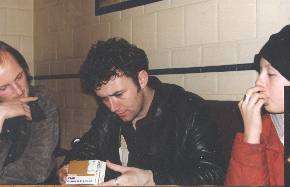 Tommy Tiernan
is introduced to the wierd world of citrate de betaine
(which we have since learnt was introduced to Harold Pinter by Samuel Becket)
Tommy zapped back to London to appear before Prince Charles
- who only had him for a mere 7 minutes,
when we loved every single second of his two hours or more. Awesome!
And he only came for the bread.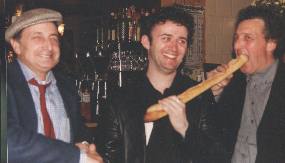 ---
Jason Byrne


---

Rich Hall
Rich's haul
---
Ed Byrne

Ed Stood Up and Out for close to two and three quarter hours in Paris. Breaking Tommy Tiernan's record and winning masses of new fans. The "Fisty Ups" fresh from the lips of Sean out of Stolly's was a freudian slip he meant to say fisticuff's - that threw Ed a true hecklers boomerang and had him still flumoxed at 2 am in the Hairy Lemon!
---
Arj Barker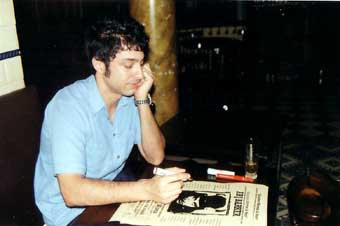 ---

Al Murray
After his sensational shows here in he went on to snatch the Perrier award the following year.
As did Rich Hall in 2000. Maybe doing december shows brings you luck.

Two landlords + James